Active job seekers
on #Docthub

Doctors

Nurses

Medical Officers

Pharmacists
Post a
Job
Post a job vacancy in less than a minute and connect with a large audience belonging to the healthcare fraternity.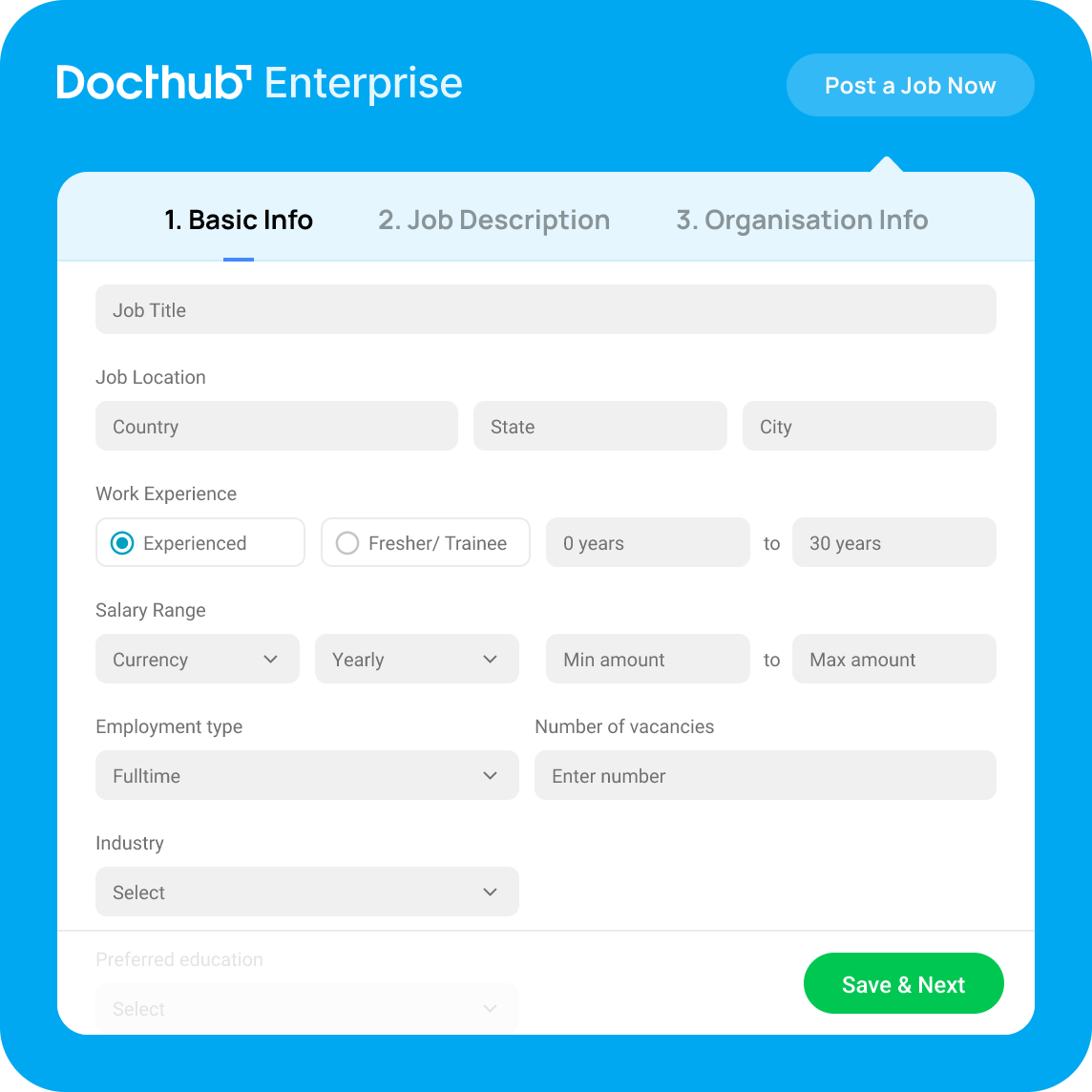 Showcase your
Brand.
Create and promotion a powerful persona of your brand and attract more candidates to your career page.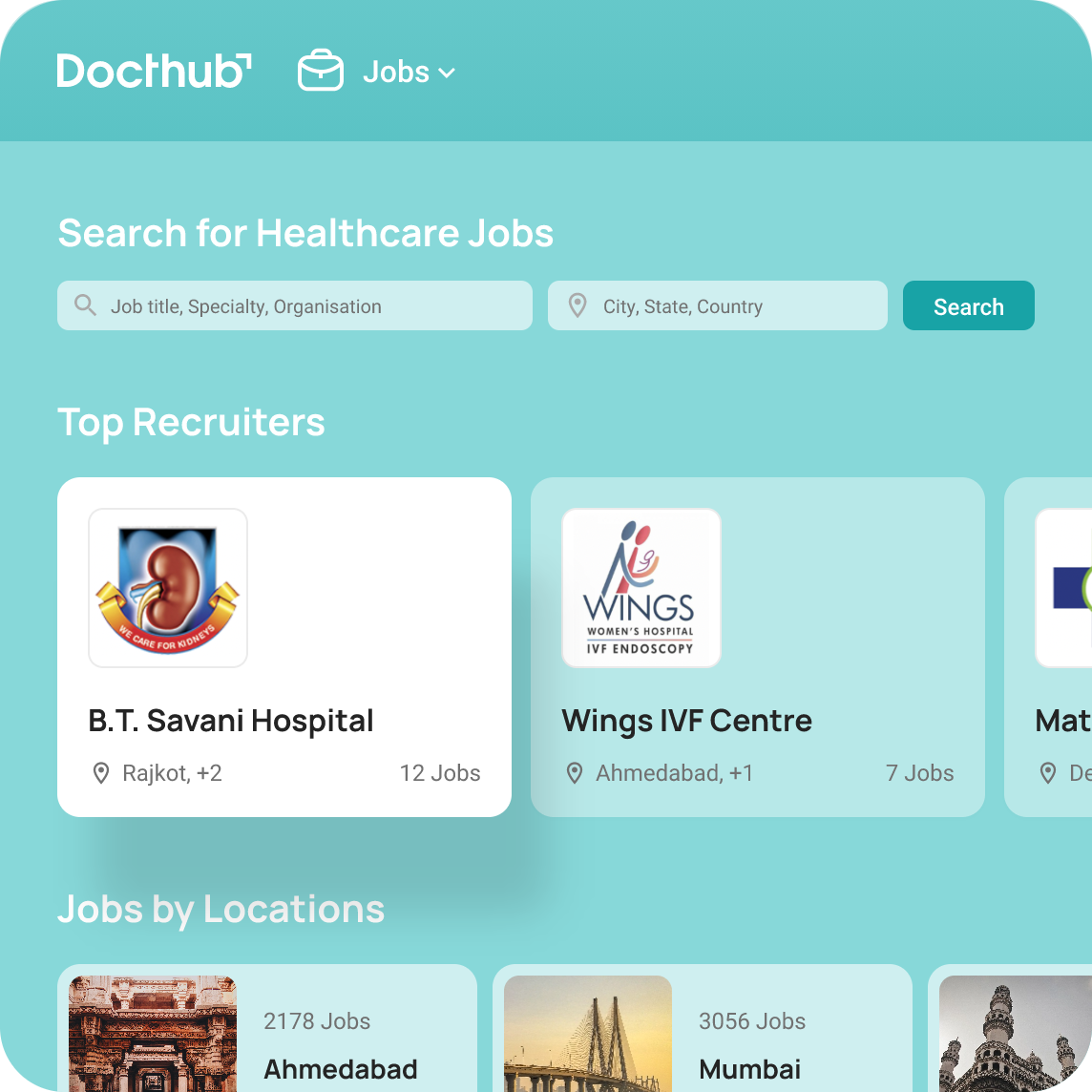 Talent Search.
Find a suitable candidate that fits your requirements from the extensive community at Docthub.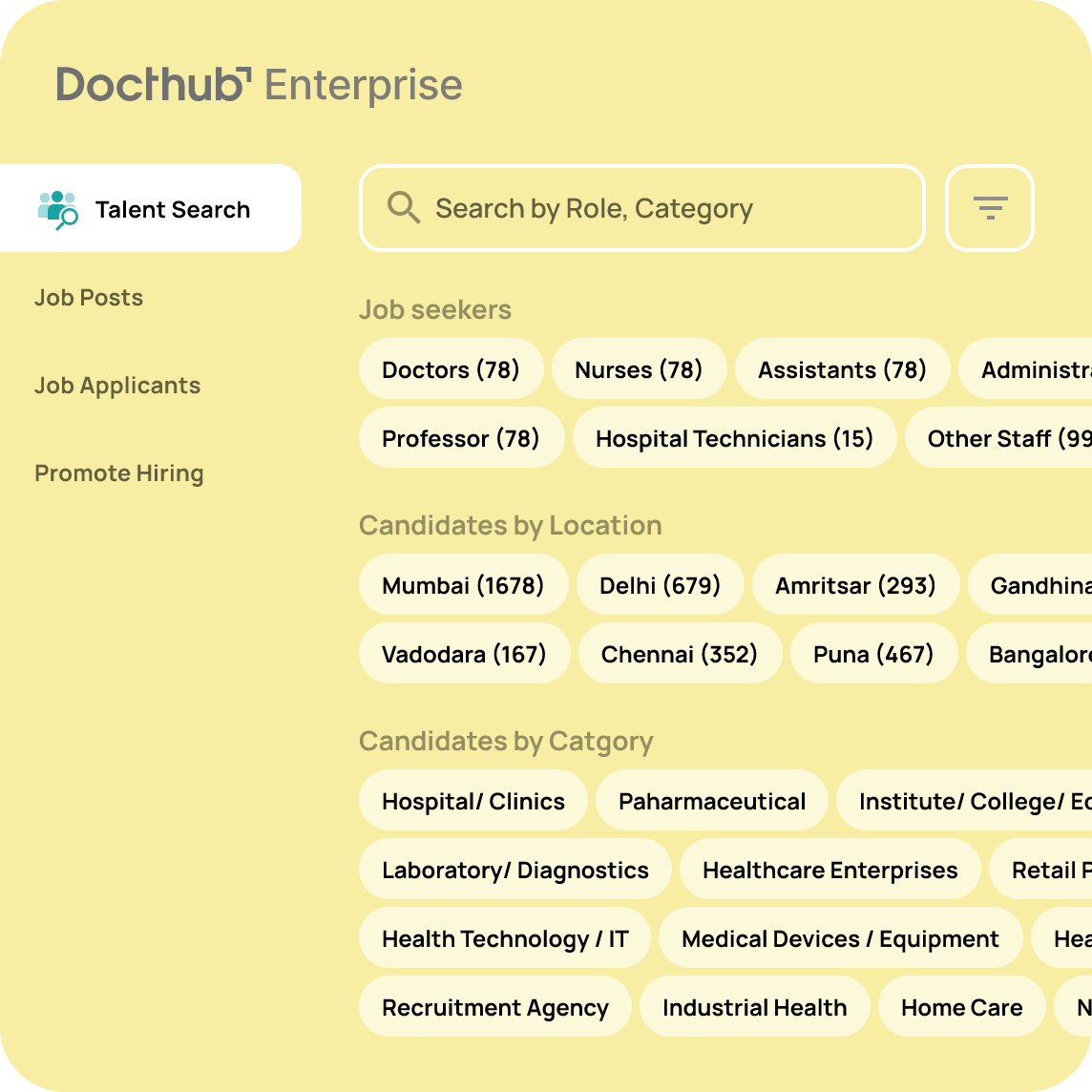 User-friendly Dashboard.
Segregate and review the received applications to manage your data easily and connect with the applicants.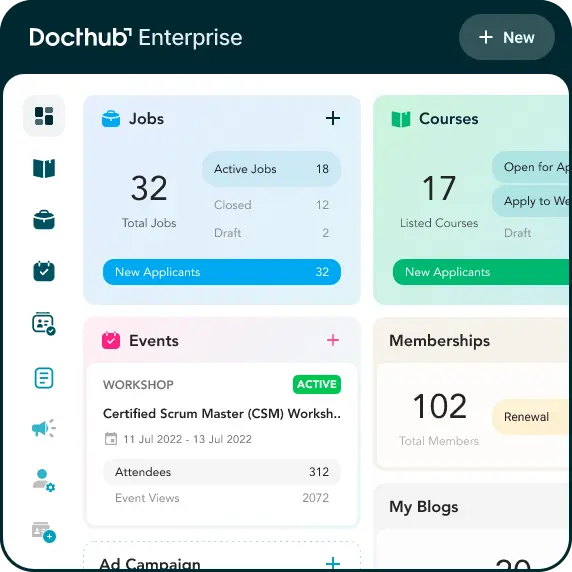 Why post a job on Docthub?

Healthcare Centric
A solution that healthcare organizations need

Community
Get access to a large network of healthcare professionals

Integrated Account
One single account to manage multiple tools

User-Friendly
Easy-to-use dashboard with a user-friendly interface

Effective Team Management
Multiple enterprise account in one organization as per the team requirement

Controlled & Secure
One Data - One Enterprise Account of your organization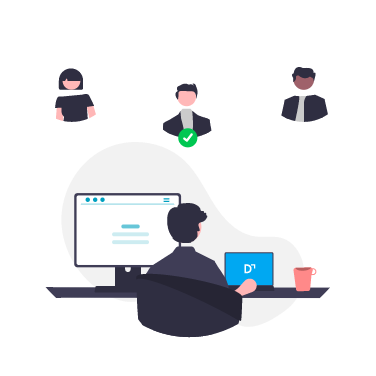 Reach out to the right
People.
Find a suitable candidate that fits your
requirements from the extensive
community at Docthub.
Core Benefits for Recruiter
Track and Connect with Candidates
Promote Company Career Page
Create an Account
Try it yourself
Impact made..
+
Recruiters using it.
+
Jobs listed so far.
+
Active job seekers every month
+
Candidates hired.
What fraternity saying?
Being a healthcare-centric platform, Docthub has been our go-to place for new recruitments. It has helped us to hire suitable candidates and find the right fit.
Pooja Singh
HR Manager, Karauli Diagnostics
Trusted by

Pricing
Recruiter Dashboard
Verified and Approved Tick mark
2000+ already using it!
Recruiter Dashboard Plus
Applicants Contact Details
Stay ahead with 10x growth.
Frequently Asked Questions
What is Docthub?
Docthub is a platform that helps healthcare students and professionals to build a career in the healthcare sector and upgrade their existing practice. The services of Docthub can be accessed through the website as well as through Android and iOS mobile applications.
What is a Docthub Recruiter Platform?
Where does Docthub Recruiter Platform help?
What are the benefits of Docthub Recruiter Platform?
Can I Connect with candidates directly via a dashboard?
Is it possible to track the current status of a vacancy?
Do I need to install any software to use this service?
All this sounds interesting but I am a bit skeptical. I need more assistance, what should I do?
Connect with us to enhance your hiring process